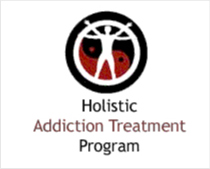 Addiction to drugs or alcohol is a devastating chronic disease both the addicted individual and their family and friends. Fortunately, recovery from addiction is possible with many different teatment options available. Some of the major categories of treatment are Residential Rehabs, where the addict is supervised 24 hours a day/7 days a week, Outpatient Treatment, where the individual attends meetings and counseling, but is not required to live in the rehab facility and Inpatient Hospital Treatment.
California alcohol and drug rehab programs are among the finest, most progressive addiction treatment facilities in the country. The state draws some of the finest professionals in the country, who use their expertise to help treat men and women suffering from alcoholism and drug addiction using the most effective counseling and detox methodology as well as adherence to holistic goals and principals.
Different People-Different Rehab Options
Treatment for addiction is most effective when the treatment program is geared toward the individuals needs. Consequently, in addition to the different types of drug and alcohol addiction programs available, there are rehab programs specifically geared toward individuals based on their age or sex. For example, women have much different needs when entering treatment than their male couterparts, like access to child care. Another example of tailored rehab programs are adolescent drug rehabs. Adolescent rehabs generally include family counseling, as adolescents generally live in a family unit.
More Information on Addiction, Drugs of Addiction and Treatment
California Rehab Directory also provides an article archive on topics like different types of addiction treatment, drugs of abuse like heroin, cocaine, crack and alcohol and different tyoes of people who may need tailored drug treatment in our Rehab Library. We believe going into rehab will be the most important decision in your life and we would like to help you make an informaed decision. We update our rehab library every week, so be sure to stop back often.